Looking after garden birds in Autumn/Winter
It's almost that time of the year again. The months are getting colder and birds are finding it increasingly difficult to find food. This is where we can help. It is important to feed birds all year round, but particularly this time of year. Keep reading to hear all about looking after garden birds in Autumn/Winter.
Did you know?
Birds help keep pests away from our gardens and plants by eating aphids, slugs and more. So all the hard work you cultivated over Spring and Summer doesn't go to waste. Perfect!
How can we help?
We should give them a helping hand. Reward your garden visitors by installing a bird bath and leaving out a good mixture of food such as seeds and nuts. 
Placing some stones in your garden for birds to rest on is also a great idea. Another way to keep garden birds happy and visiting regularly is to plant native trees and shrubs. These could encourage them to nest while giving them adequate shelter and protection.
Make sure you clean out and repair your bird boxes to prevent any infections spreading. Be careful not to use any disinfectants that may cause harm to them. Even if your bird boxes have been quiet lately, it is still important to make sure they are completely clean for any possible new visitors. 
After the (unusually) hot summer we have had, it is important to make sure they have plenty of water to drink and bathe. If you have a bird bath, check it regularly. Especially as the weather gets colder and the water can freeze.  
Stock up
At The Pavilion Garden Centre we have an extensive collection of bird food, baths and more that will keep the little ones happy and healthy.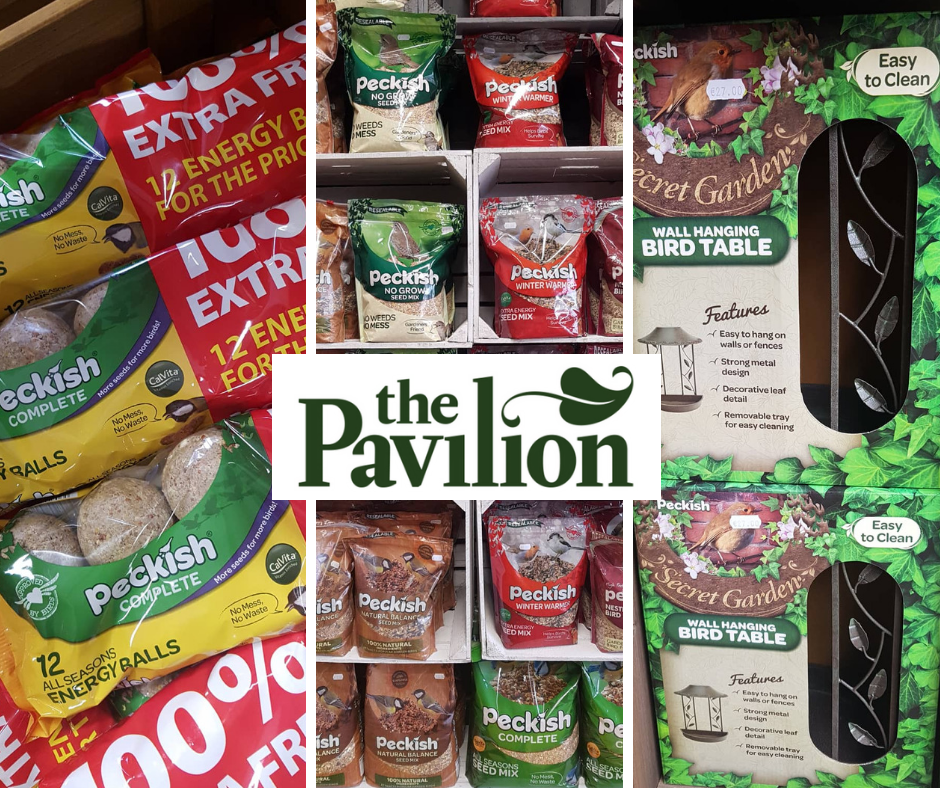 Make sure you call into The Pavilion Garden Centre on Myrtle Hill, Ballygarvan, Cork to see our range of bird food and baths. You can also give us a call on 021-4888134 or email us at info@thepavilion.ie or through our contact from here.