Forget Valentines Day, it's Pancake Tuesday next week!
Our favourite day of the year is nearly upon us! If you fancy a little treat on Pancake Tuesday, make sure to pop into The Pavilion Garden Centre Cafe next Tuesday. We don't do pancakes everyday so this is a very special occasion indeed.
We highly suggest you make it into the cafe but if you simply can't, check out our pancake recipe below from our head chef here at The Pavilion Garden Centre Cafe.  
The Pavilion Cafe Pancakes
Ingredients 
200g flour
2 tsp baking powder
2 tsp sugar
300ml milk
1 egg
Butter
Olive oil
Instructions
Sieve flour into a large bowl.
Make a well in the centre of the flour and crack the egg in.
Add a third of the milk and mix well. Continue to gradually pour in the milk while stirring until smooth.
Let the batter stand for 30 minutes. You want it to be of pouring consistency before it goes into the pan.
Add butter to a hot pan. Add the oil to the pan to stop the butter from burning. Tip: Olive oil lowers the temperature of the butter.
Stir the batter and pour a thin layer into the pan.
Fry until one side is golden brown. Flip onto the other side and do the same. 
Once cooked, stack on a plate while warm. Add fruit, honey or Nutella as desired. When we whipped up these pancakes we added strawberries, blueberries, honey and a big dollop of cream. Delish!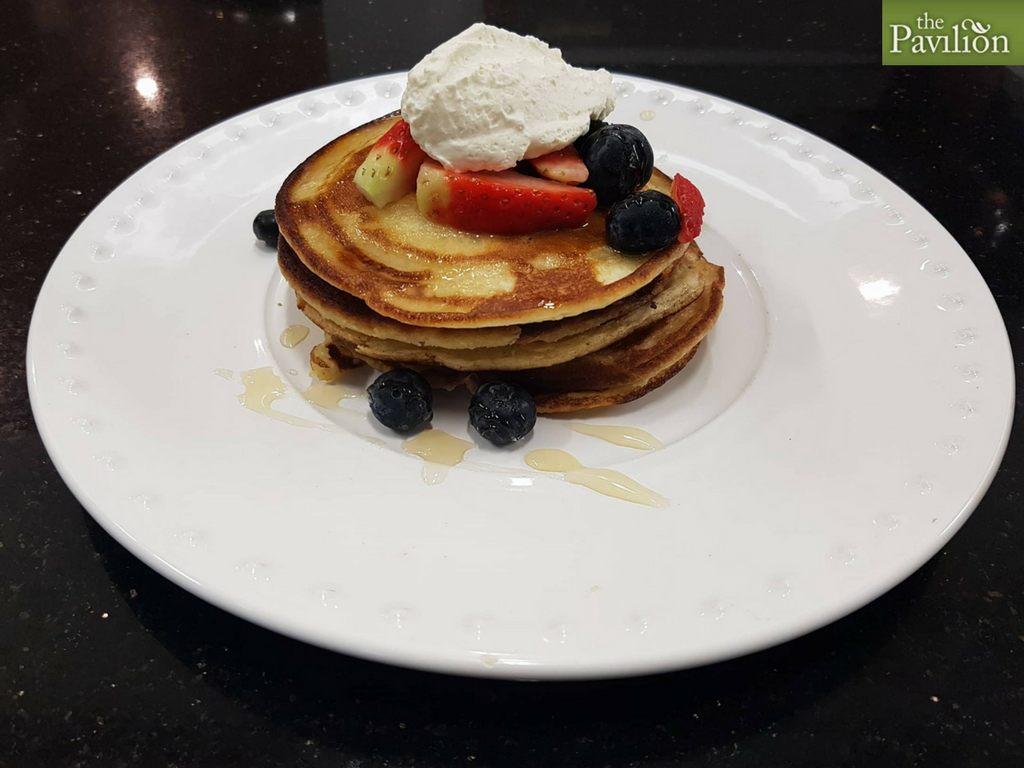 What is your desired pancake recipe? We love hearing new ways to whip up our favourite treat!
The cafe is open from 9am Monday to Saturday and from 11am on Sunday.