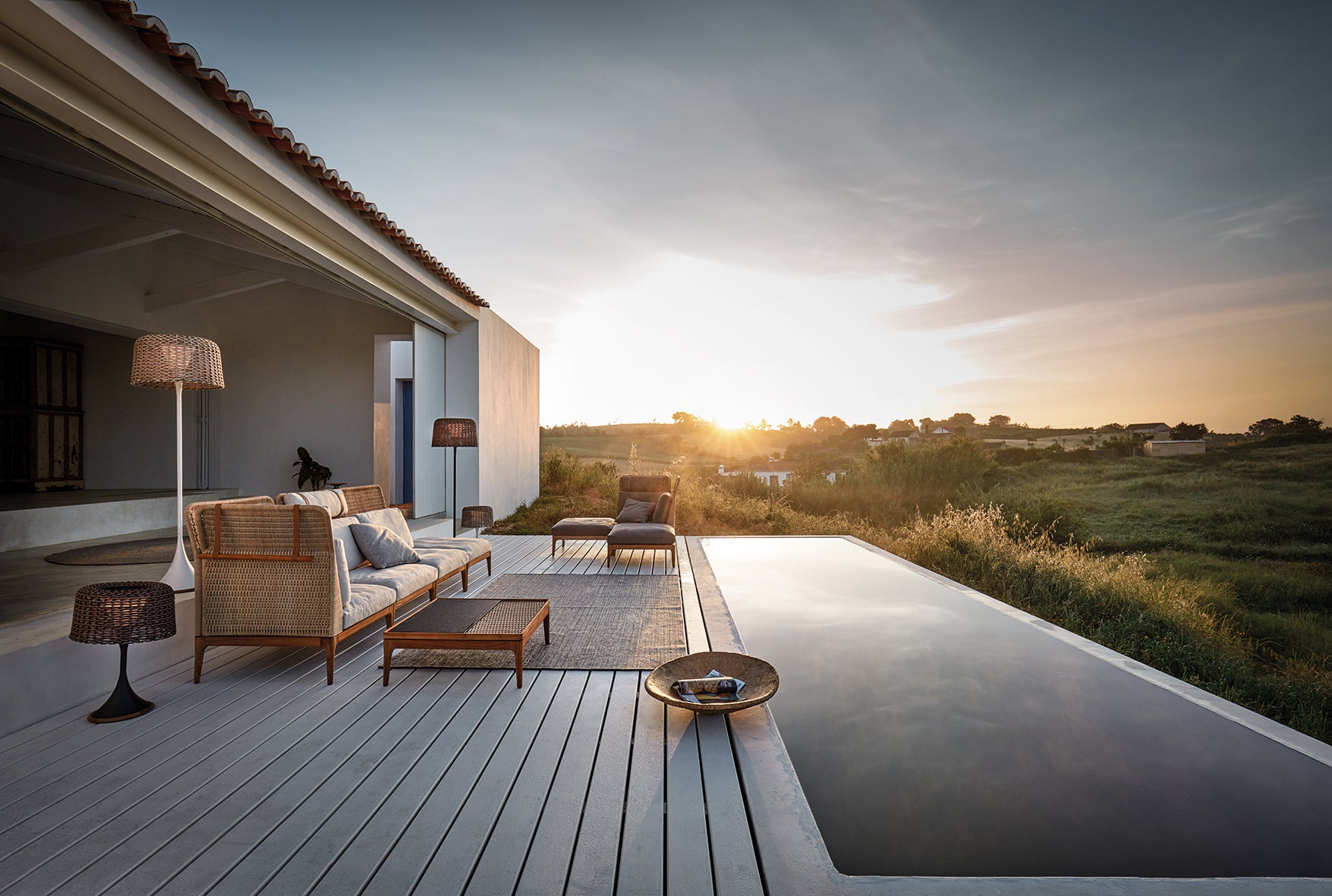 Luxury Garden Furniture
Gloster furniture is the epitome of luxury garden furniture. Their collections offer a range of modular seating, dining tables and chairs, lounge and deco items that combine sophisticated fabrics and textured powder-coat finishes. Gloster's signature finish, plantation teak, adds a touch of elegance to each piece. The organic shapes perfectly complement any outdoor space, and the expertly crafted teak frame creates a soft and inviting seating comfort. Indulge in the fine craftsmanship of Gloster furniture and elevate your outdoor experience to new levels of luxury.
With a series of uniquely styled products Gloster offers the opportunity to mix and match with an extensive range of diverse product collections.

From modular seating through dining tables & chairs, lounge and deco items, our collections combine sophisticated fabrics, textured powder coat finishes and of course our signature finish, plantation teak.
Gloster's roots can be traced all the way back to West Africa in 1960, where a band of passionate entrepreneurs and furniture makers took the first steps on a long journey. By the late 1980's, increased demand and access to plantation grown teak led us to move our factory to Indonesia. Today, the same passion, conviction and pride that launched the Gloster brand, continues to fuel our business. We may live in a different world than the one occupied by our founders, but one thing remains the same – we are furniture makers whose sole focus is to design and build the world's finest outdoor furniture.