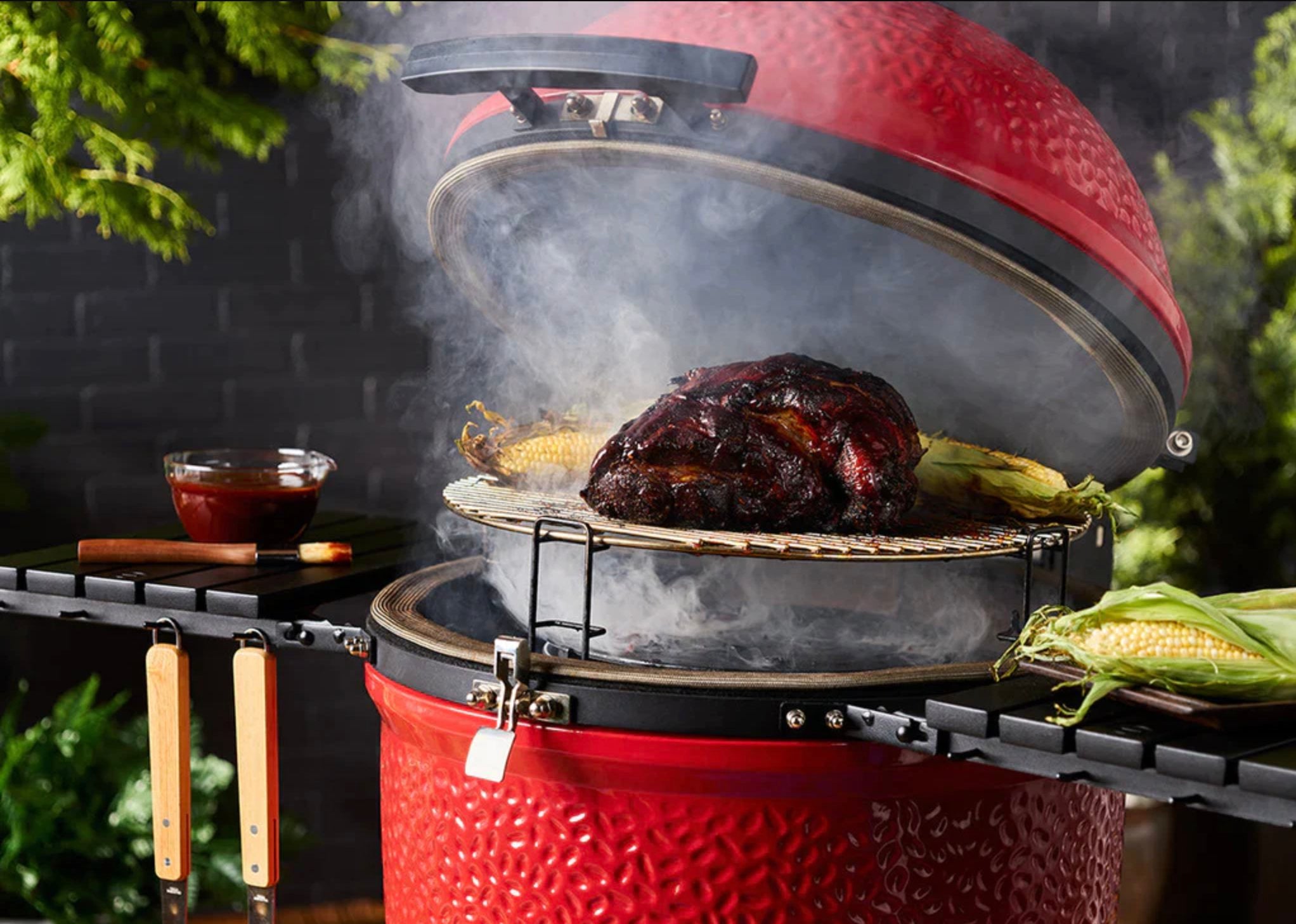 Kamado Joe grills delivered nationwide in Ireland from The Pavilion in Cork
Kamado Joe Grills are crafted to perform better and last longer. They are uncompromising in their standard of quality, from the beginning of the design process right through to construction. Kamado Joe is a trusted brand for exceptional grilling, known and respected world wide for its quality, durability, heat retention and flavour.
Kamado Joe replicates wood oven cooking, the design allows for perfect airflow which results in evenly distribution of heat and flavour. Kamado Joe are ceramic grills, available in a range of sizes so you can find the perfect size for your needs.