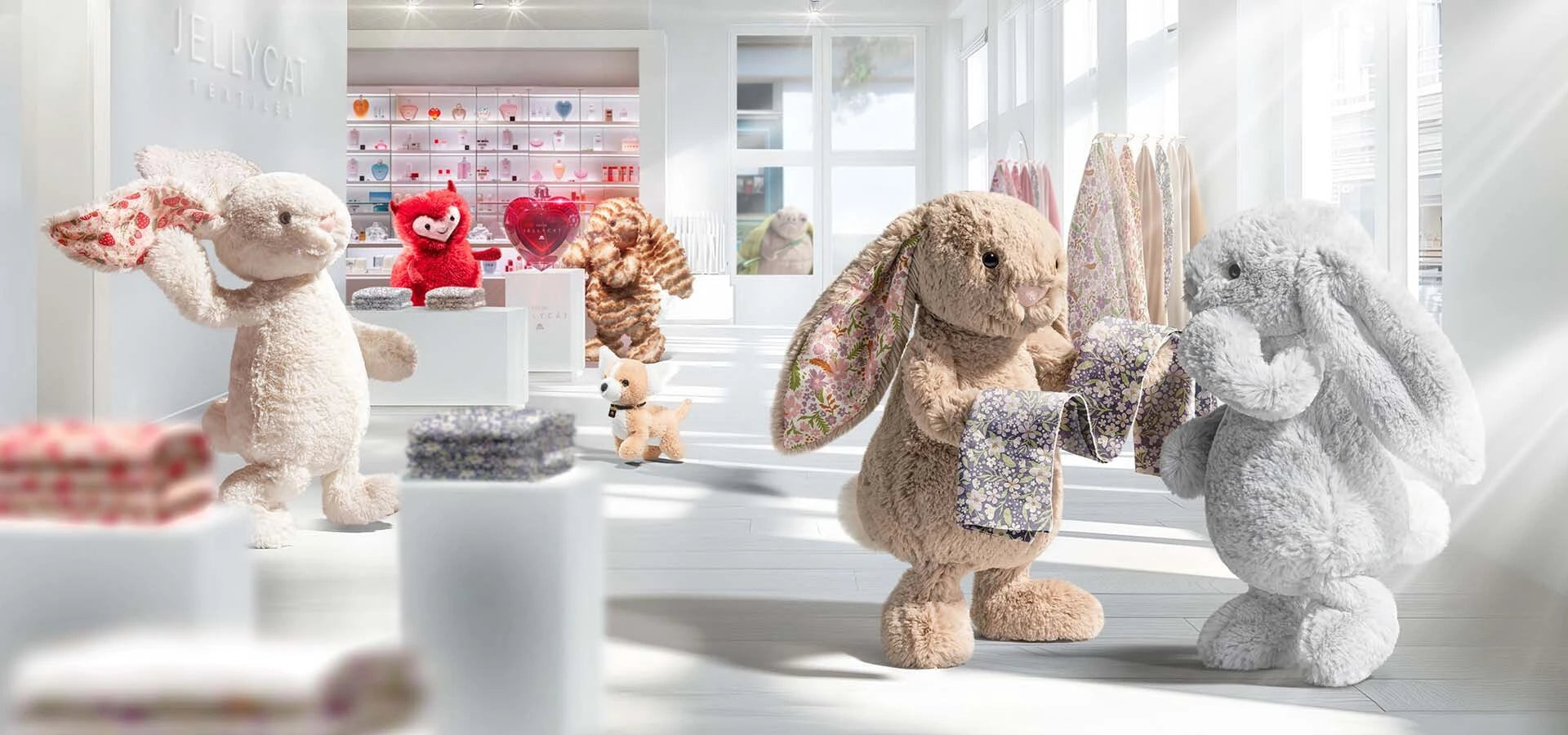 As a retailer of Jellycat toys, we are thrilled to offer a unique selection of soft toys that have been created in London since 1999. Jellycat's combination of luxurious fabrics with designs that are quirky and cute, always with a little something different that makes them stand out from the crowd, is what sets them apart. The name Jellycat was dreamt up by a child who loved jellies and cats, and the silly name perfectly reflected the fun and imaginative designs.
Jellycat are proud to have been designing in the UK since the beginning and continue to work with designers in London and throughout the country. Their small range that launched in 1999 was individual and most unusual, announcing ourselves as a soft toy creator with a difference. Since then, Jellycat have continued to work hard to combine the coolest designs with the most luxurious of fabrics, creating thousands of wonderfully innovative soft toys.
Jellycat are continuously experimenting with designs, always trying to find the most loveable combination of soft squidginess and quirkiness, which are launched in two collections each year. You can find their quirky critters wherever you go and we invite you to have a good giggle at where our imaginations have taken us!