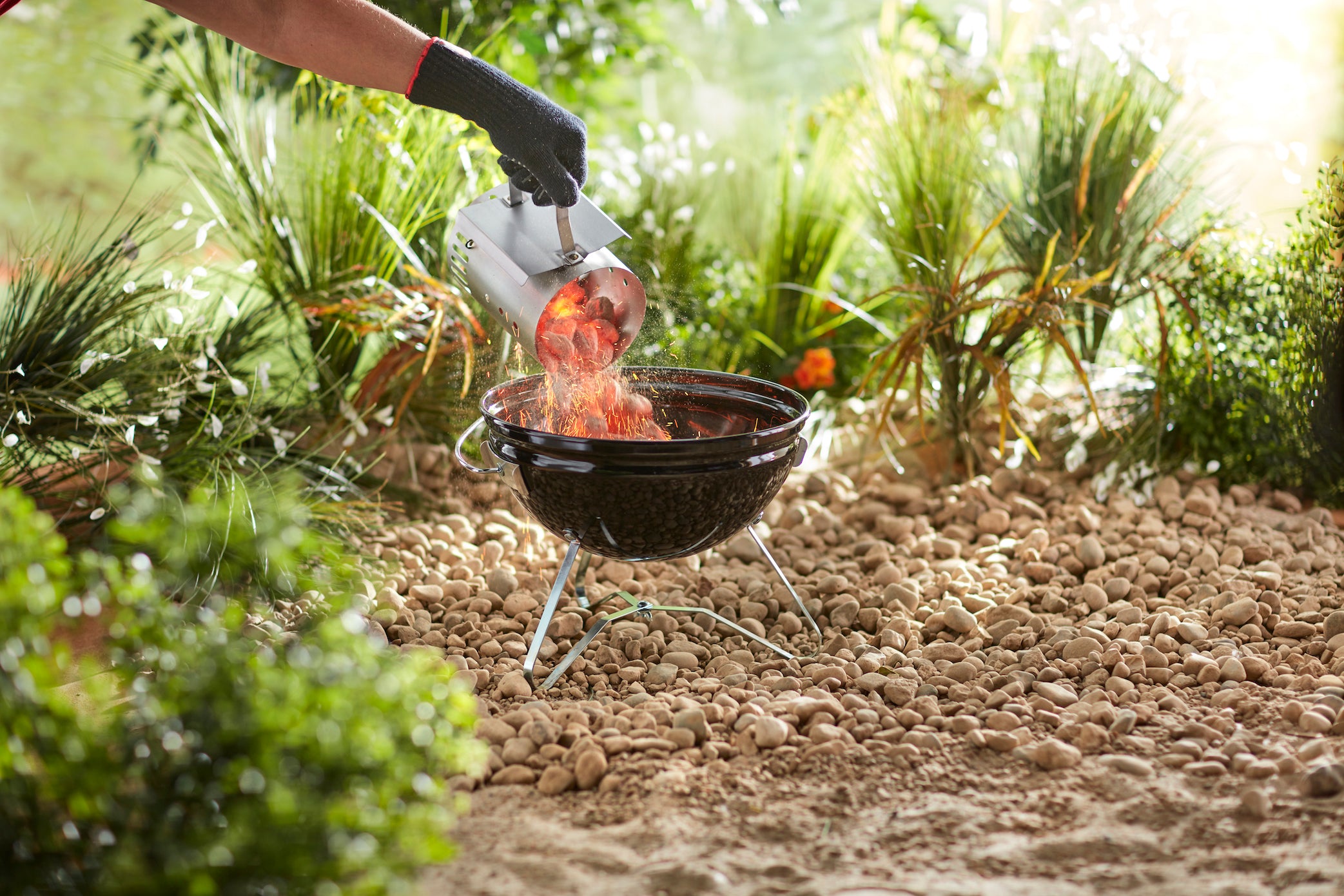 Portable Weber BBQ's at The Pavilion in Cork, delivered in Ireland
The Pavilion is one of the largest Weber World stores in Ireland, with the largest showroom in Munster and Cork. Our showroom here in Cork and online, offer a selection of Weber bbq's and a full range of complimenting Weber accessories. We have everything you need to help you immediately get off to the best start with your Weber BBQ'ing experience!
If you can't find what you are looking for or if you don't feel confident about which Weber BBQ suits your needs best, don't worry, we are just a phone call away. Our in-store Weber specialists are available 7 days each week from 9am to 5.30pm to answer any of your questions. Our specialists have all received in-depth Weber training, so they will fully understand the benefits of each Weber BBQ and help you make an informed decision for the best BBQ to suit your needs. So if you're unsure between gas-charcoal-electric, which size to buy etc, we can help you to make a decision tailored to your needs and budget. We also run regular in-store Weber certified cooking demonstrations here in Cork with our Weber certified Chef, David Rice. You also have access to a library of David Rice tutorials which will inspire you to move out of your comfort zone, to cook amazing dishes that you may never have dreamed of on a BBQ. Most Weber BBQs come with 10 years guarantee on the lid, bowl and handles, there is also a 3 year guarantee on the charcoal and cooking grates and other parts. 

Weber Portable Barbecues
Weber's Portable BBQ's are an amazingly convenient way of allowing your to enjoy your favourite BBQ dishes on the go.
Ideal for balconies, camping, stay cations and day trips.
The Weber Smokey Joe is a 37cm charcoal BBQ. It comes in an exciting array of colours. It so easy to use and versatile on day trips. We would recommend using a portable chimney starter to guarantee a perfect start to your BBQ experience.
The Go Anywhere range of Weber BBQ's are another option of portable BBQ. They are available in both gas and charcoal. Ideal for mobile homes, day trips and camping trips. The BBQ uses a small gas cylinder with up to a 9 hour burn time. The Go Anywhere will easily cook food for up to 4 people. It has a wide cooking grill that will leave nobody hungry on the trip! So easy to pack away into a corner between meals.
Weber BBQ Range delivered nationwide in Ireland
Whether its a portable Weber bbq you're looking for to stick in the boot for trips to the beach, a medium-sized charcoal or gas grill or a large expert grill, we have the full range of Weber BBQ's here at The Pavilion in Cork, you can order online for delivery, click and collect, or if you're nearby, just pop in, we would love to help you begin your best BBQ journey!