The Pavilion Boutique Bakery
What began as a simple passion for real food and a desire to feed our children well has led us to establish The Pavilion Boutique Bakery.
Almost all of us eat bread each and every day. So why not make it flavourful and nutritious. The Pavilion Boutique Bakery uses good, old-fashioned methods, and no artificial preservatives or additives. Our biggest additive is just plenty of time.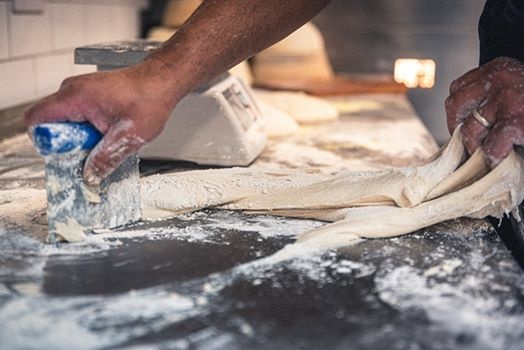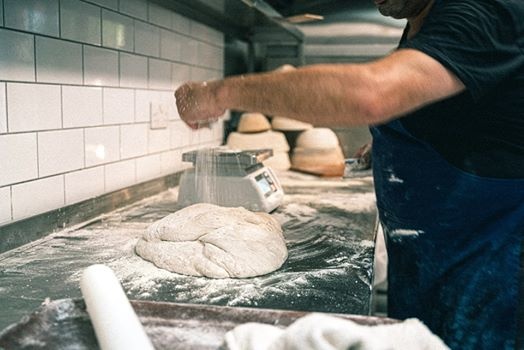 Pavilion Master Baker, David Mateus, perfected his craft of baking the Italian way, by immersing himself in a bakery in the hills of Genoa. David has since taught some of Ireland's top celebrity chefs in the art of baking bread -- particularly his signature Italian Sourdough loaf.
David's handcrafted breads and pastries use only Irish milled flour. You can sample some of these delicious breads accompanying some of our hearty daily dishes and we can even wrap a loaf for you to take home for all the family to enjoy!
Our favourite boutique breads…
Rustic Sourdough
Multigrain Loaf
Rye and Spelt Loaf
48hr Fermented Sourdough baguettes
Mini Sourdough Rolls
Mini Multigrain Rolls
Tomato and Fennel Bread
 At The Pavilion, our family has a long history of growing food. Almost 90 years ago, John O'Leary was one of the 1st commercial growers in Cork. The O'Leary family ethos is very much driven by clean living and living close to nature. Therefore, opening a bakery feels like a very natural extension to the business and is something we feel very passionate about. Our bakery here in Cork uses good old-fashioned methods, no artificial preservatives or additives. The only additives are seeds, fruit, slow roasted vegetables and lots of time!
So, a morning visit to The Pavilion will now fill your senses with the aroma of crispy, wholesome and comforting bread and pastries drifting through the air!
Come and try a hearty breakfast served with some fresh Pavilion Artisan Bread or take a loaf home for all the family to enjoy!
The Pavilion Bakery is open Monday to Saturday, 9–4pm and 11-4pm on Sundays.
Boutique Bakery in Cork