Westland Houseplant Potting Mix Peat Free 20L
Regular price
€12.00
/
Tax included.
Shipping
calculated at checkout.
---
In stock, ready to ship

Inventory on the way
Westland Houseplant Potting Mix is a peat free specialist mix of wood fibre and perlite for airflow as well as drainage. Ideal to use for potting or re-potting most indoor plants. This free draining mix promotes healthier growth and greener leaves for an outstanding indoor garden.
Key features:
Added Seramis granules for optimum water and nutrient availability

Added perlite for airflow, drainage and healthier root development
Essential nutrients for healthy, stronger growth and also greener leaves
Perfect for all houseplants including Peace Lillies, Snake Plants, Swiss Cheese Plants, Calatheas, Prayer Plants and Areca Palms
Use with our Houseplant Feed for even better results
How to use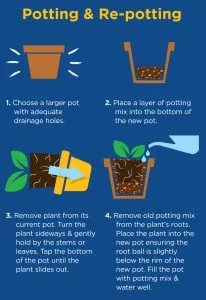 Don't forget to pot top! Adding Hydroleca as a pot topper will provide a decorative appearance, help to minimise over watering and discourage attraction of pests.
Feeding
Westland Houseplant Potting Mix contains sufficient nutrients to feed plants for approx. 6 weeks
After this period, feeding should commence with Westland Houseplant Feed.
Feed every second watering in the active growing season (spring/summer) and every fourth watering in the winter
Watering
Under or over watering houseplants are one of the main causes of the plants failing
Do not allow the plant to sit in water or sodden compost as this will stunt root growth and prevent air movement around the roots
It can also make the plant more susceptible to pests and diseases
Overwatering can cause leaf yellowing and loss, and a shortened flowering period.
Equally do not allow the compost to dry out completely as this can also cause damage to the plant
Regularly checking the compost to see if it is still moist in the summer months (less frequently in the cooler months) is the best way to ensure proper watering
Click & Collect
Can't wait for delivery? Why not try our FREE Click & Collect service? Simply make your purchase online and collect it in-store. When collecting your item, please state that you are collecting an online order at one of our reception checkouts
This service is available in store 9 am - 45pm Mon-Sat and 12 pm-4 pm Sundays. 
Delivery
Standard - €11.00
Large Parcel - €17.00
Fleet Delivery - €39.00
Large Fleet Delivery - €59.00
XL Fleet Delivery - €79.00
Delivery must be to an address in the Republic Of Ireland or Northern Ireland.
Returns
If you change your mind...
At The Pavilion Garden Centre, we want you to be able to buy with confidence. However, should you wish to return your purchases*, we are happy to offer a full refund** or exchange within 28 days provided there is proof of purchase and it is in a resalable condition. An exchange or credit note will be offered on sale items. We are unable to offer a refund, exchange or credit note on certain products for hygiene and safety reasons. This does not affect your statutory rights.
Phone us on 021 488 8134 within the 28-day period to proceed with the process.
If you would like to return your item to The Pavilion shop please ensure that you take your delivery paperwork with you to help us quickly process your refund.
* The cost of which would be the customers' responsibility
** Not including delivery
If there is a fault with the product...
We will attempt to rectify any faults that occur within 12 months*** from the date of purchase. Phone us on 0214888134 to arrange a FREE collection. We'll usually offer you a replacement or repair. Products must be accompanied by your proof of purchase. This does not affect your statutory rights.
*** Subject to change due to manufacturer guarantee
5 Years Guaranteed to Grow...
The Pavilion's hardy plants are sold with a five-year guarantee to grow, should your plant fail, simply return it with proof of purchase and we will happily offer you a replacement